Collin Gallant, intrepid scribe of the Medicine Hat News, and friend of Forgotten Alberta, dropped me a note yesterday about an item appearing in today's News:  
End of an era for Bowell as Cypress County votes to have highway signs pointing to hamlet removed
As Mr. Gallant explains, Cypress County failed to see the need for the signs, as barely anyone lives at Bowell (pronounced "bowl") anymore anyway. Read the full story here. And as those of us who have made the drive past on the Trans Canada Highway can attest, a glimpse of the Bowell signs have been known to elicit a snicker, and perhaps an off-colour reference (or four), unspoken facts that no doubt contributed to the demise of the signage in question.
While it's true Bowell has been the butt of countless drive-by punnage, I'd like for a moment to dispense with the indignities, and mention the significance of this little community in the history of the region and the settlement era. Like other communities that once spanned the gap between Brooks and Medicine Hat, Bowell was conceived amidst an era of great expectations. Irrigation was going to transform the plains, and Bowell was one of many communities poised to reap the benefits.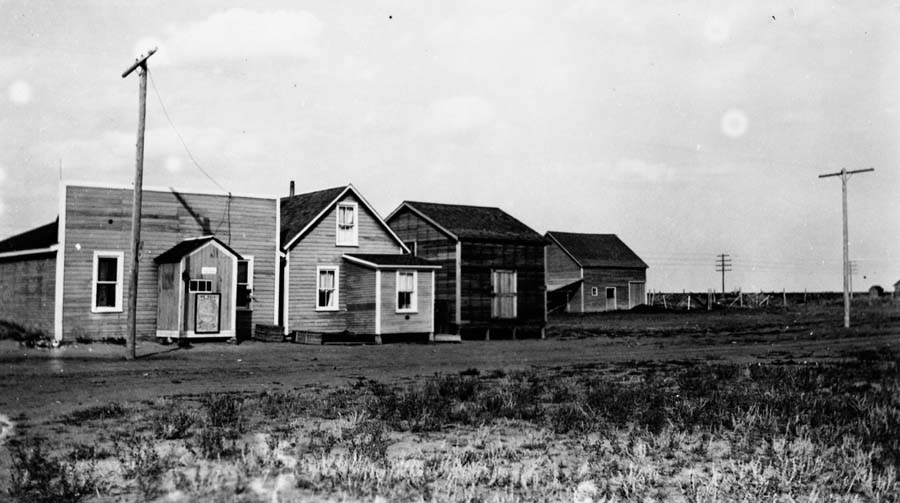 "How Bowell Got Its Name
During the construction of the C.P.R railroad, Bowell was designated as Flag Stop #2. As the construction progressed, the numbered sidings were given names by Van Horne.
Flag Stop #2 became Bowell, named after Sir MacKenzie Bowell, Prime Minister of Canada from 1894 to 1896.
 Sir MacKenzie Bowell was originally from Rickinghall, England, immigrated to Canada and settled in Belleville, Ontario. He was the editor and owner of the Belleville, "Intelligencer", and was first elected as a Conservative to the House of Commons in 1867. He was the Minister of Customs and led the opposition in the Senate from 1896 to 1906."
Excerpt from Wagon Trails and Pioneer Tales
 While neighbouring communities like Redcliff, Carlstadt (Alderson), and Suffield all enjoyed their time in the sun, Bowell's moment prior to World War One was overcast at best, a sad reality noted at the time during a gathering of the community's most fervent boosters: "As yet our little village of Bowell is small, and as we seem to see other villages boom and go ahead faster than we see Bowell, well never mind, we must say Bowell is our home. Bowell we intend to make grow,"  said United Farmers' Association chairman, Charles Richardson, addressing local revellers at a concert and dance in February 1911.  "When I look at our audience tonight with its band of good citizens, I cannot help picturing our village someday in the near future, to be quite as marvelous in its growth and progressiveness as some of our other agricultural villages… [b]y banding together in unionism, in the truest sense of the word, trying to be good citizens , in time to come our little village of Bowell may be large enough to weigh something in the future growth of-this country." (Source: Redcliff Review, February 18, 1911, p.1) Unfortunately, it proved costly and impractical to irrigate the prairie north and west of Medicine Hat, leaving an inexperienced and ill-equipped farming community to battle the elements, and in most cases, lose. Add to this the botched settlement scheme for the area—which left much of the surrounding countryside vacant—and a Great War that robbed the country of both young men and capital, and the hamlet of Bowell, like many other prairie burgs, never stood a chance.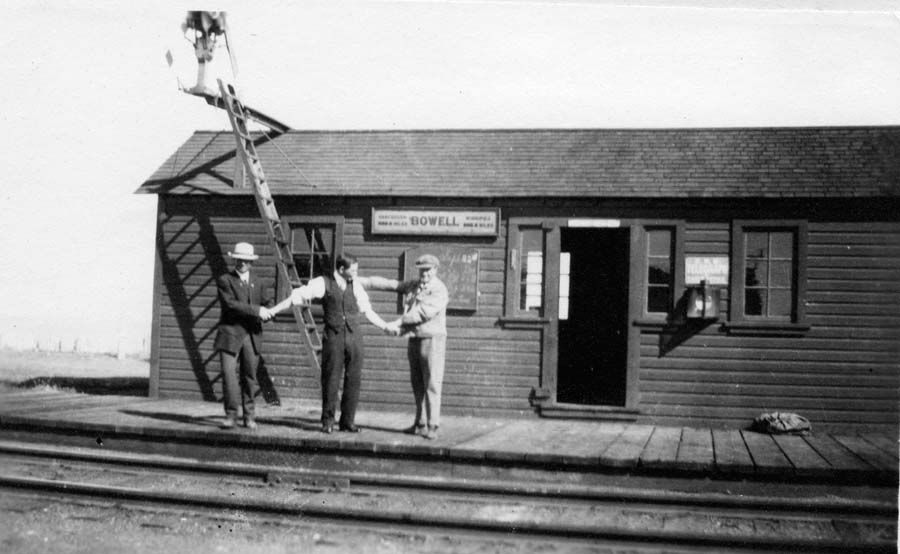 "Bowell Highway Signage

The Hamlet of Bowell was established by Ministerial Order in 1979. In 1997, Council rescinded the Order, thereby dissolving the hamlet, since the community of Bowell no longer met the basic requirements of the Municipal Government Act to warrant hamlet status. The parcels were then reclassified as Country Residential or Light Industrial. In December of 2000, Council adopted an addressing system for parcels of land, which included a road naming convention.

Today, in the vicinity of the former hamlet, there are seven residences along Twp Rd 140A. There are no services available for the general public or traveller. Therefore, the large signs on the eastbound and westbound lanes of the Trans Canada Highway pointing to Bowell no longer serve a purpose."

Excerpt from the Cypress County Council Agenda, Tuesday, October 20, 2015